Breast Reduction
Stop feeling conscious about your size
Your Breast Reduction Package Incudes:
Hospital Stay In A Single Private Room + Theatre + Pathology
Australian Client Manager
Surgery + Plastic Surgeon + Anaesthetist + Nursing Fees + Hospital Fees
Bandages, Dressings + Prescribed Medications for 7 Days
Pre + Post Operative Consultations with Our Surgeon
Zoom Calls + Photo Checkups with Surgeon for 12 months
Airport, Hotel and Hospital Transfers Included
Book Your Free Assessment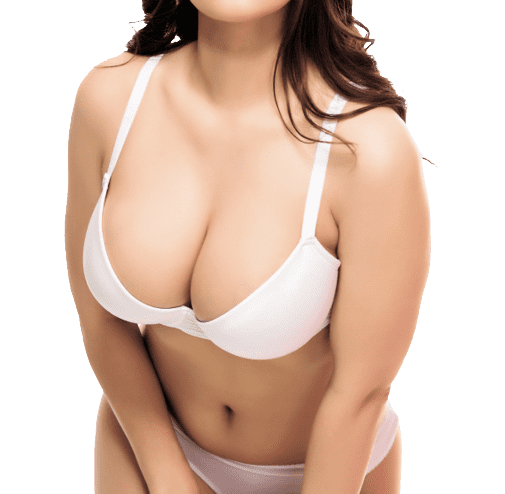 Our world class plastic surgeons offer:
Extended Breast Reduction
Removal of Excess Skin
"The hospital and all the nurses and the surgeon himselg, from start to finish, were more than I could have ever hope for

Kerby

Breast Reduction
What is Breast Reduction Surgery?
Breast reduction surgery removes excess breast fat, glandular tissue and skin. Breast reduction aims to achieve a breast size in proportion with your body. The surgery may be performed to relieve the discomfort associated with overly large breasts. This operation is also called reduction mammoplasty.
A Breast Reduction is done when:
You are uncomfortable with the large size of your breasts
Your breasts are causing other issues – such as back problems
"I have lived with large breasts for my whole adult life and at age 60 I decided to do something about it, finally! I cannot fault the whole process with Medi Makeovers, from my first email to them to now - everything has been so smooth and I was informed about everything at every stage. No amount of questions were too much for them and they answered very quickly. Now three months later, I just can't believe I waited so long to have this surgery - I guess nerves always took over. I really should have done this so much earlier. I now can shop for any bras and tops - I am so happy. The scars have healed and I feel so normal. My time in Bangkok was wonderful - I really had no pain and my recovery at the Grande Centre Point Terminal 21 was the best - beautiful breakfasts in the private room and the shopping centre next door was so convenient. The second week I managed to go shopping to other areas via the skytrain and also had foot and leg massages daily - such a treat. Don't hesitate at all - Medi Makeovers and their team are amazing!"

Tracy

Breast Reduction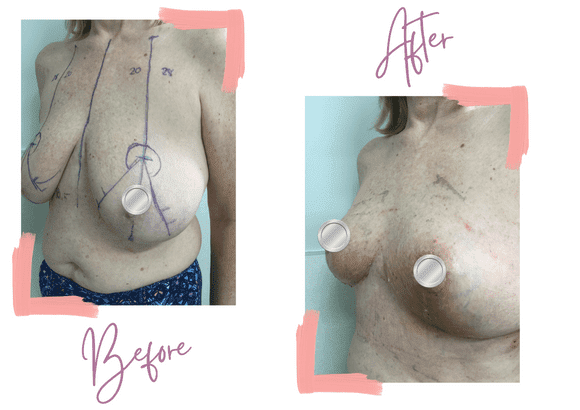 "To say that I am happy with my results is an absolute understatement. I have lived with large breasts and the back and neck pain for too long. After my pregnancies, I decided to look into getting them reduced- so many surgeons and so many prices!! But I quickly decided after a lot of research in Medi Makeovers and Dr Teerapat. I travelled alone to Bangkok but I was never made to feel alone. The hotel - Grande Centre Point Terminal 21 is stunning, the hospital and staff are wonderful and caring. I had nurse visit to my hotel. I made the right choice and so very happy with Dr Teerapat, Medi Makeovers and my results- I am now loving shopping for new tops and bras."

Kim

Breast Reduction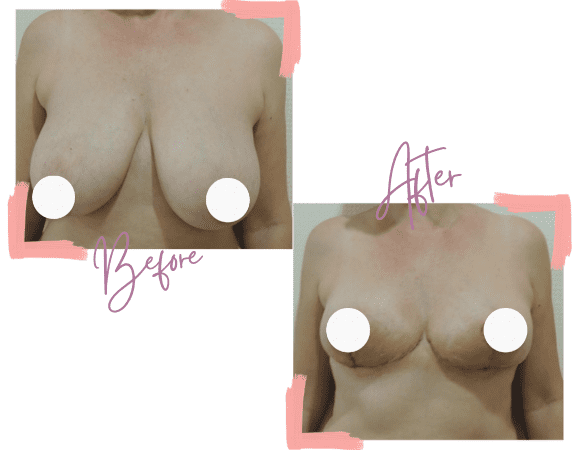 "I have recently returned from Bangkok after having a breast reduction from an E to a C cup. Like most people, initially, I was nervous about getting my surgery done abroad, but after making the decision to go ahead with it, I can honestly say it was the best thing I have ever done.
My entire experience with Medi Makeovers has been fantastic, from all the questions leading up to surgery to the surgery itself and even the follow-up emails since I returned. Medi Makeovers was there to answer every question I asked and have made what would normally be a nerve-wracking experience an exciting journey for me.
My surgery was performed by Dr. Thiti, and his work was fantastic, for the first time since I was in high school, I felt confident with my body. The care I received from the staff at the hospital surpassed all expectations. There was always someone there for support and to answer any questions, and just to make me feel at home. I would (and have) recommend Medi Makeovers to anyone wanting cosmetic surgery, and I want to thank Kerri and the whole team for making this possible for me. Thanks to them, Dr. Thiti, and the team, I now feel confident in my body and the way I look for the first time in my adult life."

Lindsey

Breast Reduction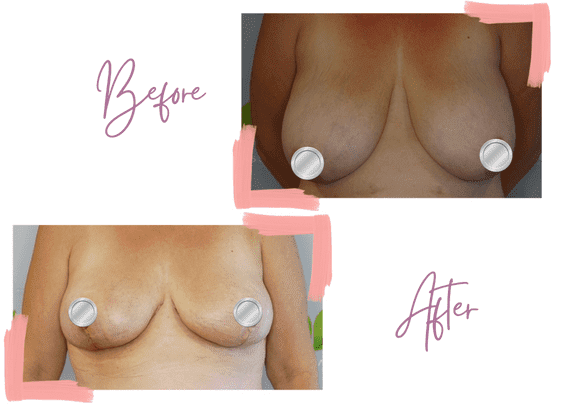 Types of Breast Reduction Surgery
Women who undergo breast reduction surgery want to alleviate the size of their breasts, achieve a more balanced breast shape and areola position, and live an active life comfortably.
The anchor-shaped reduction is the most common way of performing this surgery. The incision goes around the areola and proceeds downward along the natural curve of the area beneath the breasts.
Removal of the excess glands, fat, and skin tissues.
Nipples and areolas are then moved into their new positions.
Shaping and replacement of the skin take place next.
Excess fat tissue is removed from the armpits if necessary .
Breast area extending to under armpit and to back
An extended breast reduction is needed if there is further excess skin, the incision may extend to across the side of the body or under the arm pit. If there is further excess skin to be removed due to weight loss, then an extended breast reduction will be needed.
Removal of the excess glands, fat, and skin tissues.
Nipples and areolas are then moved into their new positions. .
Shaping and replacement of the skin take place next.
Excess fat tissue is removed from the armpits if necessary .
What To Expect?
Once you have submitted your surgery medical form and photos – our team will arrange a free assessment, and outline all the details you will need to know about the Surgery Price, Length of Stay in Bangkok, Hotel, Transfers, and much more.
Payment Plans
Don't have all the funds ready for your surgery or dental trip? Medi Makeovers have partnered with Australia's leading financial service to offer our clients finance for all aspects of their medical holiday – even spending money.
TLC Credit Benefits
TLC provides a payment plan solution to suit your lifestyle and has been designed to cover all medical, cosmetic and lifestyle needs as well as your associated costs.
Payment plans up to $50,000 – including treatment / flights & accommodation
No stress – the whole process is managed privately by our Consultants
Flexible options – any additional repayments can be added back on to the payment plan at no extra charge
Fast efficient approvals, simply apply online
TLC offers a simple and personal solution to customers, where they personalise the experience to suit customer expectations and desires to ensure a smooth transaction. Finance can be arranged to cover not only the cost of overseas procedures, but also all associated travel costs including spending money.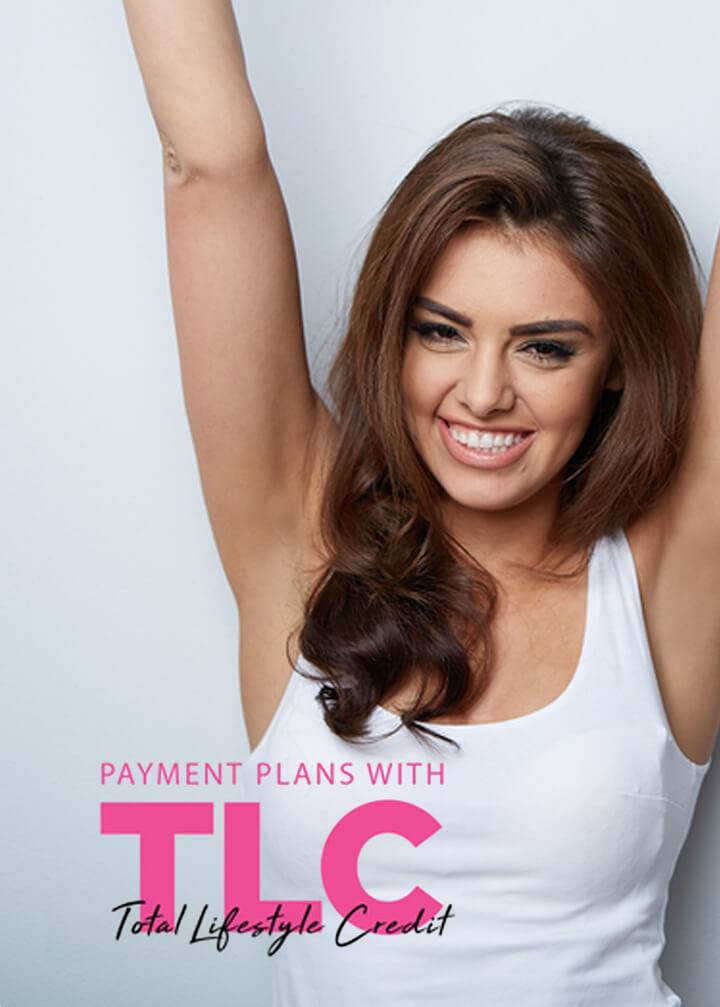 Five Star Recovery
Bangkok is the perfect destination for your surgery and/or dental trip as most attractions, shopping malls and transportation are air conditioned and away from the warm climate of Thailand. This is particularly important for your post-op recovery after surgery. Our hotels are located in the best parts of town, away from the nightlife – yet close to all major shopping centres (you can walk to them!), massages, hair salons and beauty salons so you can have the best possible recovery and indulge a little!