Face Lift
Turn back time and treat yourself to a more youthful look
Your Face Lift Surgery Incudes:
Hospital Stay In A Single Private Room + Theatre + Pathology
Australian Client Manager
Surgery + Plastic Surgeon + Anaesthetist + Nursing Fees + Hospital Fees
Bandages, Dressings + Prescribed Medications for 7 Days
Pre + Post Operative Consultations with Our Surgeon
Zoom Calls + Photo Checkups with Surgeon for 12 months
Airport, Hotel and Hospital Transfers Included
Book Your Free Assessment
Our world class plastic surgeons offer:
Full Face Lift + Mid Face Lift + Neck Lift
Brow Lift + Upper Face Lift
Endoscopic Brow Lift with 2 Endotines
"I had a full face and neck lift with Dr. Teerapat and Medi Makeovers. The results are extraordinary.

Sarah

Full Face Lift With Neck Lift
What is a Facelift?
A facelift, or rhytidectomy, is a surgical procedure that improves visible signs of aging in the face and neck, such as:
Sagging in the middle of your face
Deep creases below the lower eyelids
Deep creases along the nose extending to the corner of the mouth
Fat that has fallen or has disappeared
Loss of skin tone in the lower face that creates jowls
Loose skin and excess fatty deposits under the chin and jaw can give even a person of normal weight the appearance of a double chin
The loss of youthful contours in the face can be due to a variety of factors, including heredity, gravity, environmental conditions, and stress.
"I had a full face and neck lift with Dr. Teerapat and Medi Makeovers. The results are extraordinary - I'm healing fast and can see already that I look natural, genuinely restored to how I looked 20 years ago. The psychological effect is enormous. If you are considering this and feel confused by all the different types of facelifts - The best technique is the one your surgeon suggests, I wasn't really sure, but I am so glad about the procedures Dr. Teerapat suggested. His work has safe, reliable outcomes because he is so technically skilled and has a real artist's eye for detail. When the dressings were removed on day 1, I didn't have a single bruise on my face. 20 years of stress and grief have been lifted off my face. I am so glad to have a first-class international standard surgeon that looked after me.
Medi Makeovers were absolutely amazing – the pre and post-surgery care they gave me was fantastic, and I will be coming back with them for Dental procedures very soon. I just loved the hotel, and Bangkok is stunning! So if you are considering this - if you look sad and tired and like you don't recognize yourself anymore, don't be afraid. The changes of aging are predictable and manageable. It is time to do something for yourself. Book your surgery, the best is yet to come."

Sarah

Full Facelift with Neck Lift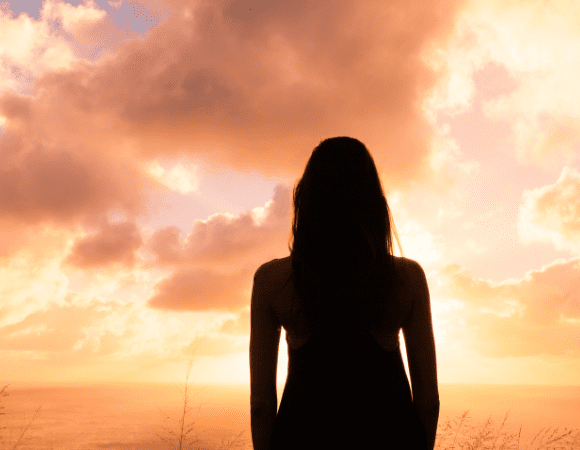 "Words cannot express my gratitude for what you've done, Dr. Teerapat, and will continue to do for me. After having the surgery, I feel like a whole new person. I have found new confidence in myself that I didn't know existed. Before the surgery, I always hated pictures and felt very self-conscious about my face, as I always felt like I looked so much older than I felt. Now I feel as if I could conquer the world. My scars are barely visible – you really have to have a good look at them. You are a truly gifted doctor. It is very rare today to find a doctor who has such compassion for his clients and so much passion for his work. I feel truly blessed to have met you. You know what they say "Those who touch our lives live forever in our hearts."
Also, the wonderful team of Medi Makeovers. Dani and her team are just simply amazing and took great care of me before and after my surgery. I was worried about going to Bangkok on my own, but my fears were very quickly alleviated. From my pickup from the airport to my return to the airport on my departure, everything was arranged perfectly. I did not have to worry about anything, and the hotel is so gorgeous and so convenient – right next door to Terminal 21 shops. After about day 5, I was feeling very normal, which was great I was able to move around and did not care that I was wearing the compression garment. I got a few looks on day one, but after that, I simply did not notice. I am so happy with my results, and I am telling the world."

Nikki

Mid Face Lift, Neck Lift and Indirect Brow Lift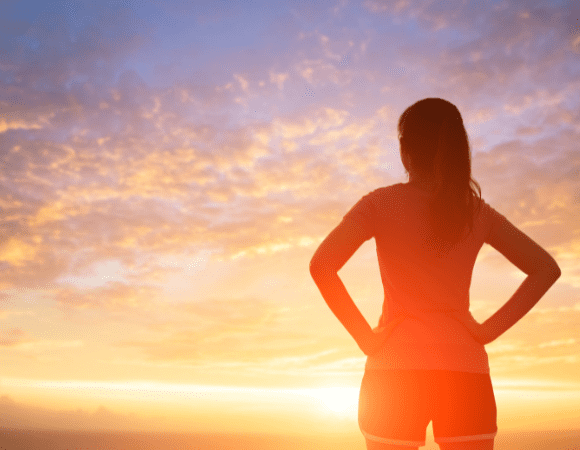 "I had wanted a facelift for many years, but to be honest, I was very worried about talking about it to family and friends as I knew that they would think I was crazy. So I tried to put it off for years, but after a messy divorce, I realized that I had to think about what I wanted, and I decided to investigate these procedures. After looking at many options, I decided that Medi Makeovers and Dr. Teerapat and I were a perfect fit. They made me feel very comfortable right from that very first phone conversation with Dani. She put me right at ease and really made me feel like what I wanted was ok, and her empathy was beautiful. I had a zoom call with Dr. Teerapat, and he made me feel very comfortable and answered all the questions I knew this was the right decision.
My trip to Bangkok was so easy and comfortable, the hospital staff was lovely, and the hotel staff were very caring and looked after me as well. It really felt like I was number 1. After the first few days post-surgery (which was a little scary as I was swollen), my recovery was very quick, and by the time I left Bangkok 12 days later, I looked fantastic. I am so very happy and have already told so many people - Medi Makeovers and Dr. Teerapat are wonderful."

Kerri

Full Face Lift, Neck lift, and Upper and Lower Eyelid Lift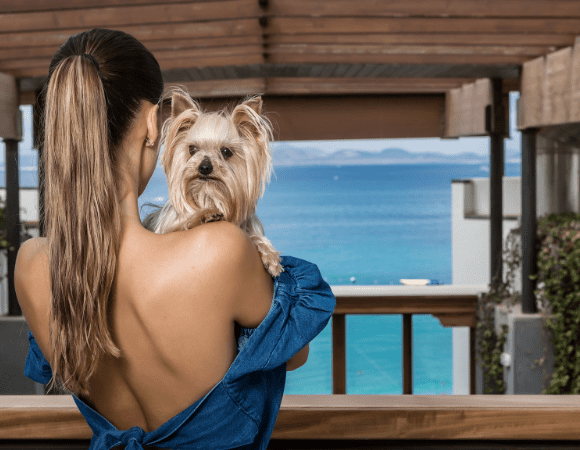 If you are unsure about the procedures, you will need, please enquire, and our surgeons will give you a free assessment.
What To Expect?
Once you have submitted your surgery medical form and photos – our team will arrange a free assessment, and outline all the details you will need to know about the Surgery Price, Length of Stay in Bangkok, Hotel, Transfers, and much more.
Payment Plans
Don't have all the funds ready for your surgery or dental trip? Medi Makeovers have partnered with Australia's leading financial service to offer our clients finance for all aspects of their medical holiday – even spending money.
TLC Credit Benefits
TLC provides a payment plan solution to suit your lifestyle and has been designed to cover all medical, cosmetic and lifestyle needs as well as your associated costs.
Payment plans up to $50,000 – including treatment / flights & accommodation
No stress – the whole process is managed privately by our Consultants
Flexible options – any additional repayments can be added back on to the payment plan at no extra charge
Fast efficient approvals, simply apply online
TLC offers a simple and personal solution to customers, where they personalise the experience to suit customer expectations and desires to ensure a smooth transaction. Finance can be arranged to cover not only the cost of overseas procedures, but also all associated travel costs including spending money.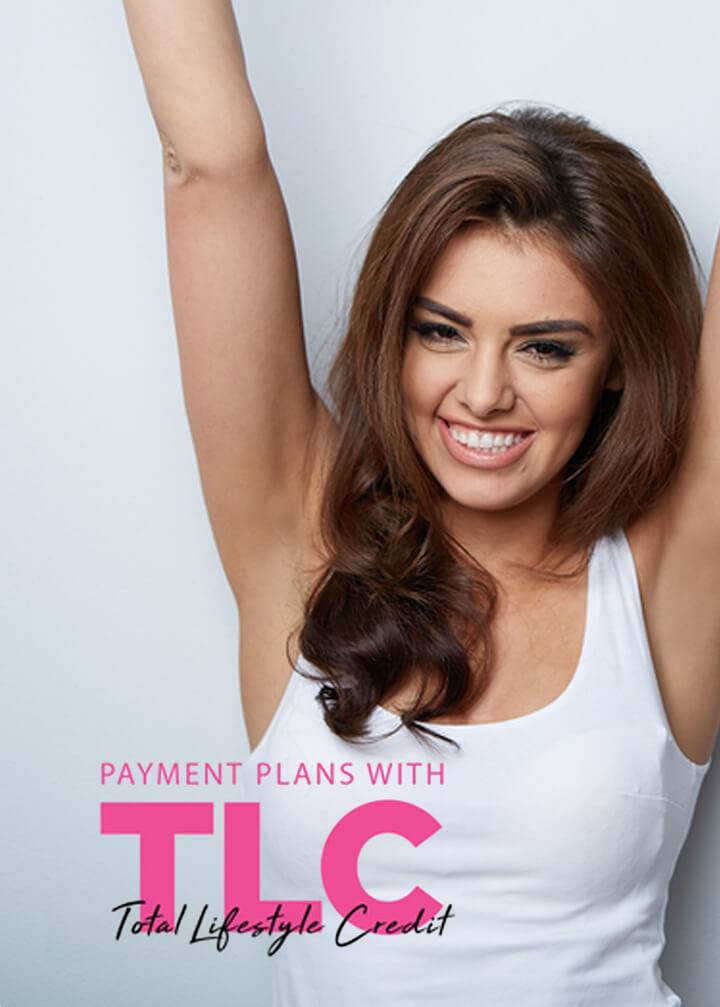 Five Star Recovery
Bangkok is the perfect destination for your surgery and/or dental trip as most attractions, shopping malls and transportation are air conditioned and away from the warm climate of Thailand. This is particularly important for your post-op recovery after surgery. Our hotels are located in the best parts of town, away from the nightlife – yet close to all major shopping centres (you can walk to them!), massages, hair salons and beauty salons so you can have the best possible recovery and indulge a little!