Mummy Makeover
You Deserve To Feel Like Yourself Again. Let Us Help.
Your Mummy Makeover Package Includes:
Hospital Stay In A Single Private Room + Theatre + Pathology
Australian Client Manager
Surgery + Plastic Surgeon + Anaesthetist + Nursing Fees + Hospital Fees
Bandages, Dressings + Prescribed Medications for 7 Days
Pre + Post Operative Consultations with Our Surgeon
Zoom Calls + Photo Checkups with Surgeon for 12 months
Airport, Hotel and Hospital Transfers Included
Book Your Free Assessment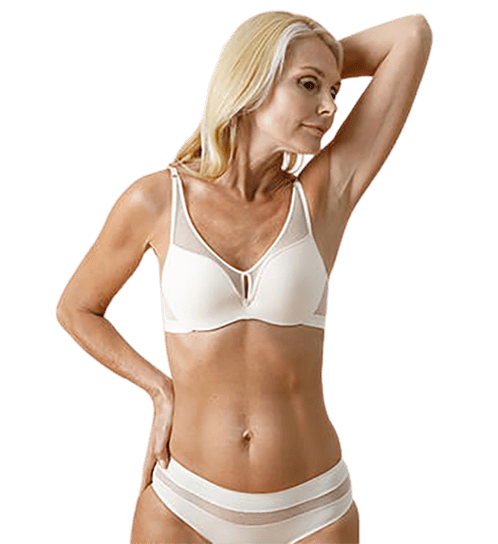 Our world class plastic surgeons offer:
Breast Augmentation / Breast Lift
Breast Reduction / Tummy Tuck
Abdominoplasty / Liposuction
"I've had a phenomenal expereince with Medi Makeovers. I am beyond thrilled with my results and with Dr. Teerapat

Mere

Mummy Makeover
What is a Mummy Makeover?
Although having children is one of life's greatest gifts, pregnancy, childbirth and breastfeeding can take a big, and often irreversible toll, on a woman's body, leaving many mothers dissatisfied with their appearance.
Unfortunately for some, after having a baby, their bodies will never return to their original shape or condition, no matter how much weight they lose or how much toning they do. However, when the time is right, and their body has recovered from pregnancy, there are some surgical options available to them.
A Mummy Makeover is a combination of plastic surgery procedures custom designed for each woman to achieve the desired results. There are procedures to help correct separated tummy muscles, excess skin, and breast concerns to give a patient back a body they love.
Mummy makeovers are ideal for women who've finished having babies and who want to reclaim their bodies. Mummy makeover surgery isn't only for mums too. It refers to the combination of any breast and tummy surgery that may be needed after large weight loss, and the result is often quite a dramatic transformation.
As the breasts and abdomen are the primary areas of change with motherhood, a Mummy makeover will often center around a breast and abdomen procedure.
The Mummy Makeover
The Path To Your New Old Self Again
Throughout a pregnancy, the abdominal muscles, skin, and tissues stretch to safely accommodate the growing baby. Unfortunately, after childbirth, these layers may not bounce back to their taut, pre-baby shape.
Breast Augmentation and/or Breast Lift.
Breast Reduction.
Tummy Tuck – mini, Full or Extended.
Circumferential Abdominoplasty.
Liposuction.
"From the first email inquiry I sent through to my return home, I've had a phenomenal experience with Medi Makeovers. I am beyond thrilled with my results from surgery with Dr. Teerapat and am so glad I followed my gut after much research and booked my tummy tuck plus revision breast lift and augmentation with this company.

Dani is such an incredible woman who not only took care of my journey in person from arrival to departure (and everything in between), she answered all questions, reassured me, played tour guide, and was a caring big sister. I cannot recommend this company highly enough and will be sending anyone I know who is considering undergoing a procedure their way."

Mere

Breast lift, Breast Implants, and Tummy Tuck
"Had the most amazing experience through Medi Makeovers. I had breast aug and lift, tummy tuck, and lipo on my legs, it was a big deal to me, and I wanted to make sure I was going to be well looked after. I can say I was looked after from the moment I enquired to the moment I went home, and I couldn't recommend this enough to anyone wishing to have surgery done. The hospital and staff were out of this world, and I was made to feel safe and comfortable at all times. xx Even back at the hotel, I was comfortable and had a ball in the breakfast club with the director Dani and the other girls having similar procedures. I made many friends and will never forget my experience. Thank you."

Katherine

Breast Augmentation, Breast lift, Tummy tuck, and Liposuction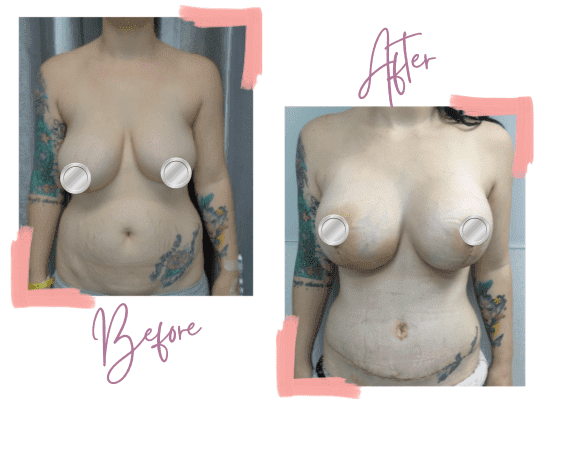 "After having 5 beautiful babies, my body was not in the shape I wanted. I worked out in the gym for over a year but was not able to get rid of the excess skin or improve the shape of my breasts. I looked for a surgeon for well over a year and approached many companies, but I just kept coming back to Medi Makeovers as they really just made me feel so comfortable and were very happy to answer all my questions. Also, I was able to do a zoom call with Dr. Teerapat before actually making a decision to book with him, and it was free! I was finally comfortable with booking, and the process was so smooth. At no stage did I feel uncomfortable and the team at Medi Makeovers arranged everything, and at no stage did I feel worried. Dr. Teerapat is a caring and lovely person and an excellent surgeon, and my stay in Bangkok at the Grand Centre Point Terminal 21 was absolutely perfect for post-surgery recovery. It was luxurious and comfortable and attached to Terminal 21 shopping center, so this was so handy post-surgery. I highly recommend Dr. Teerapat and Medi Makeovers - I made the right choice, and I am so happy with my results."

Susan

Breast lift, Breast Implants, and Extended Tummy Tuck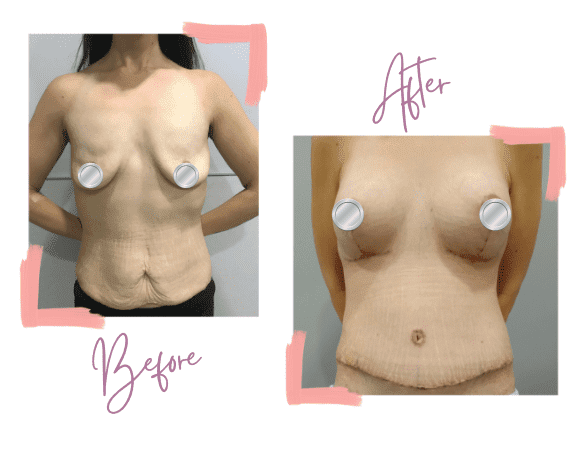 What To Expect?
Once you have submitted your surgery medical form and photos – our team will arrange a free assessment, and outline all the details you will need to know about the Surgery Price, Length of Stay in Bangkok, Hotel, Transfers, and much more.
Payment Plans
Don't have all the funds ready for your surgery or dental trip? Medi Makeovers have partnered with Australia's leading financial service to offer our clients finance for all aspects of their medical holiday – even spending money.
TLC Credit Benefits
TLC provides a payment plan solution to suit your lifestyle and has been designed to cover all medical, cosmetic and lifestyle needs as well as your associated costs.
Payment plans up to $50,000 – including treatment / flights & accommodation
No stress – the whole process is managed privately by our Consultants
Flexible options – any additional repayments can be added back on to the payment plan at no extra charge
Fast efficient approvals, simply apply online
TLC offers a simple and personal solution to customers, where they personalise the experience to suit customer expectations and desires to ensure a smooth transaction. Finance can be arranged to cover not only the cost of overseas procedures, but also all associated travel costs including spending money.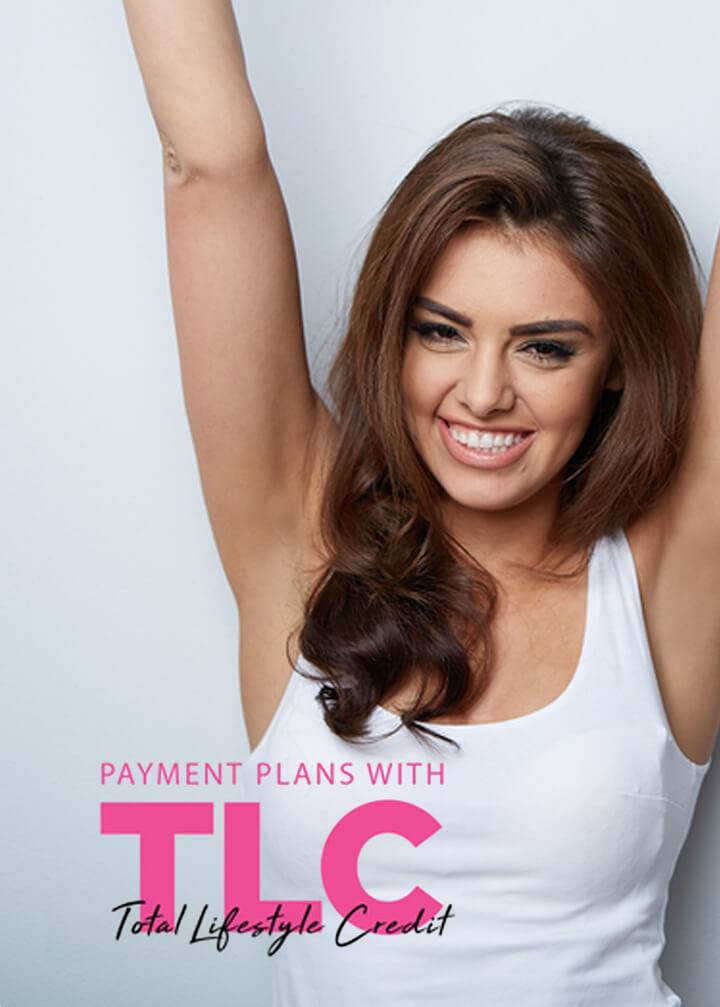 Five Star Recovery
Bangkok is the perfect destination for your surgery and/or dental trip as most attractions, shopping malls and transportation are air conditioned and away from the warm climate of Thailand. This is particularly important for your post-op recovery after surgery. Our hotels are located in the best parts of town, away from the nightlife – yet close to all major shopping centres (you can walk to them!), massages, hair salons and beauty salons so you can have the best possible recovery and indulge a little!