Cosmetic Ear Surgery
Get the confidence you always wanted, sculpted by world class surgeons
Your Cosmetic Nose Surgery or Otoplasty Package Includes:
Hospital Stay In A Single Private Room + Theatre + Pathology
Australian Client Manager
Surgery + Plastic Surgeon + Anaesthetist + Nursing Fees + Hospital Fees
Bandages, Dressings + Prescribed Medications for 7 Days
Pre + Post Operative Consultations with Our Surgeon
Zoom Calls + Photo Checkups with Surgeon for 12 months
Airport, Hotel and Hospital Transfers Included
Book Your Free Assessment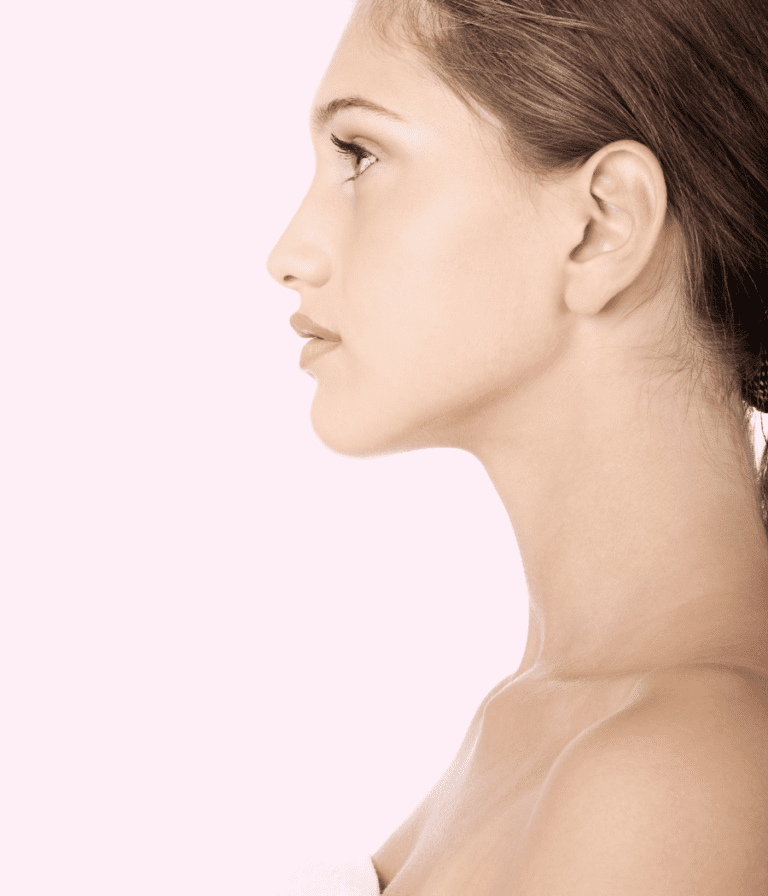 Our world class plastic surgeons offer:
Otoplasty
Prominent Ear Pinning for 1 ear
Prominent Ear Pinning for 2 ears
"What an amazing expereince! From my initial inquiry to now two weeks post surgery. It has been a joyful expereince

Mel

Rhinoplasty
What is Otoplasty?
Cosmetic surgery of the ear, or otoplasty, is an aesthetic procedure that alters the size, position, or proportion of the ears. The outcome of ear reshaping surgery varies greatly depending on the changes that are desired, but these procedures generally improve self-confidence, especially in children and teenagers. If the ears stick out, ear pinning can be performed to flatten the ears against the head. If one ear is positioned higher than the other, ear repositioning can create symmetry. Large, oversized ears can be addressed alone or in conjunction with other ear issues.
Otoplasty or cosmetic ear surgery can change:
If you were born with overly large or small ears
If your ears are disproportionate to your head or oddly placed
If your ears stick out prominently
If you have suffered an injury that has negatively impacted the shape or positioning of your ears
One or more of the following feelings or conditions may indicate that you are a good candidate for Ostoplasty or Cosmetic Ear Surgery:
If your ears have reached their full size, which usually happens around age six. Children are common patients for this procedure.
A set-back otoplasty, which is a procedure to reduce the prominence of ears that stick out too much, can be performed on adults as well as children.
You feel as though your ears 'stick out'
The prominence of your ears
You would like improvement, not perfection, in the appearance of your ears
If you are in good general health, have a positive attitude and realistic expectations, you are most likely a good candidate for this procedure.
If you are unsure about what you will need, please click below and our surgeons can give you a FREE assessment
In children, the cartilage is soft enough that splints can be used for contouring during surgery. This is typically done under general anaesthesia. Adults, however, have harder cartilage, and the procedure must be carried out by removing or repositioning cartilage after making a small incision in the ear.
Depending on your anatomy and desired changes, your surgeon may make an incision hidden inside or behind the ear. Extra cartilage or soft tissue that makes the ear "stick out" too much can be removed. If normal folds are missing from the ear, they can be re-created by shaping the cartilage with permanent sutures or scraping the cartilage to contour it. Sometimes a combination of techniques is needed to get the desired result.
It is vitally important that you follow all patient care instructions provided by your surgeon, and to realise that the amount of time it takes for recovery varies greatly among individuals.
Immediately after otoplasty / ear surgery
Following the procedure, you will have dressing wrapped around your ears. Soon after the procedure, your doctor will remove this heavier bandage to inspect the ears, and will likely replace it with a lighter dressing. It's essential to keep this dressing in place unless instructed to do otherwise by your surgeon.
Typically, you will be released from the hospital the same day as your procedure.
Recovery time frame after otoplasty / ear surgery
For the first week of recovery, it's important that you rest frequently, though you should still move around occasionally to keep blood flowing. To minimize discomfort, it's recommended that you recline but keep your head elevated. Do not rest your head on the operated ear, as this can result in throbbing and general discomfort.
Your surgeon  will let you know when any dressing can be removed, and you may be asked to apply antibiotic ointment to the ears or perform other wound care treatment at home.
Though recovery is unique for every patient, you can expect to return to work and any light activity after one week. In two weeks, your final results will be visible, though small changes to the ears can occur for up to twelve months.
"What an amazing experience! from my initial enquiry to now two weeks post surgery it has been nothing but a joyful experience. I had a Rhinoplasty with Dr Teerapat . He was great, he was very informative and before the surgery we talked about exactly what I wanted, and what would happen during the surgery and post surgery. I had my own private room with a nurse who looked after everything I needed. While recovering at the hotel I was checked up on daily also with the nurse visiting me at the hotel to check recovery and check my stitches. Dr Teerapat has given me exactly what I wanted and I am very happy with how the surgery went. I was never in pain and any questions I had they were answered straight away! Two weeks post surgery and am doing great! Medi Makeovers, Dani and Dr Teerapat were both amazing and the care treatment before and after has been 10/10"

Mel

Rhinoplasty
Whatever look you are after, our surgeons can work with you to help you achieve the goals that you have been looking for
Ear Augmentation can be either one or both ears. Some people may have small ears or ears that haven't completely developed. In these cases, they may want to have otoplasty to increase the size of their outer ear.
Ear pinning can be either one or both ears. This type of otoplasty involves drawing the ears closer to the head. It's performed on individuals whose ears stick out prominently from the sides of their head.
Ear reduction. Macrotia is when your ears are larger than normal. People with macrotia may choose to have otoplasty to reduce the size of their ears.
What To Expect?
Once you have submitted your surgery medical form and photos – our team will arrange a free assessment, and outline all the details you will need to know about the Surgery Price, Length of Stay in Bangkok, Hotel, Transfers, and much more.
Payment Plans
Don't have all the funds ready for your surgery or dental trip? Medi Makeovers have partnered with Australia's leading financial service to offer our clients finance for all aspects of their medical holiday – even spending money.
TLC Credit Benefits
TLC provides a payment plan solution to suit your lifestyle and has been designed to cover all medical, cosmetic and lifestyle needs as well as your associated costs.
Payment plans up to $50,000 – including treatment / flights & accommodation
No stress – the whole process is managed privately by our Consultants
Flexible options – any additional repayments can be added back on to the payment plan at no extra charge
Fast efficient approvals, simply apply online
TLC offers a simple and personal solution to customers, where they personalise the experience to suit customer expectations and desires to ensure a smooth transaction. Finance can be arranged to cover not only the cost of overseas procedures, but also all associated travel costs including spending money.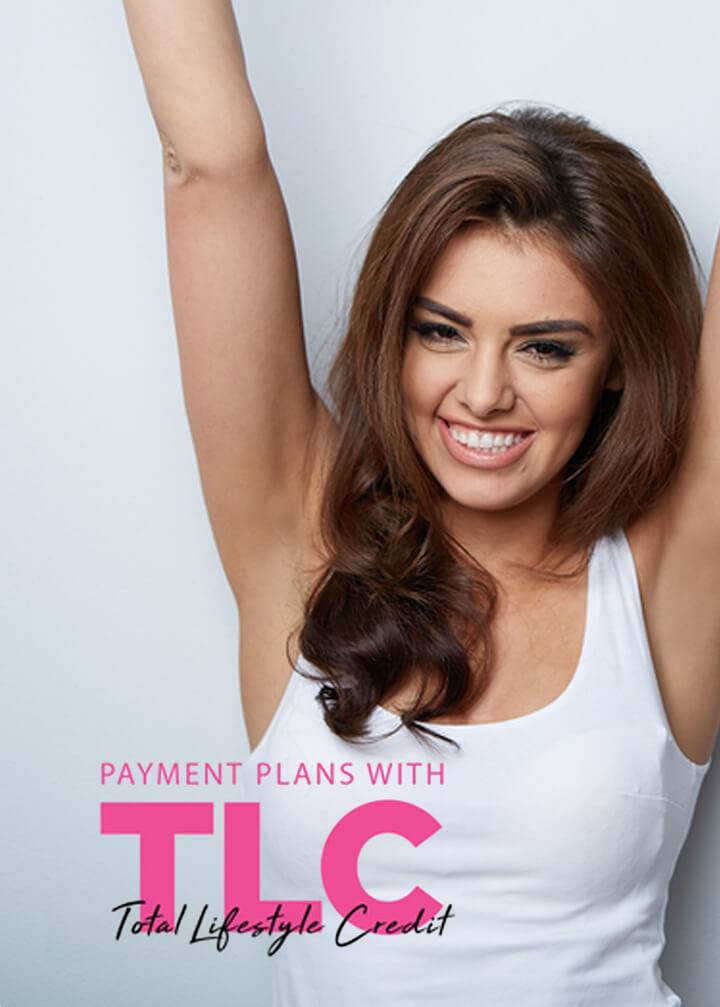 Five Star Recovery
Bangkok is the perfect destination for your surgery and/or dental trip as most attractions, shopping malls and transportation are air conditioned and away from the warm climate of Thailand. This is particularly important for your post-op recovery after surgery. Our hotels are located in the best parts of town, away from the nightlife – yet close to all major shopping centres (you can walk to them!), massages, hair salons and beauty salons so you can have the best possible recovery and indulge a little!