Not just a shopping mecca, Bangkok is full of weird and wonderful places to explore. Have a laugh, be inspired and learn a little more with these exciting hot spots!
Jim Thompson House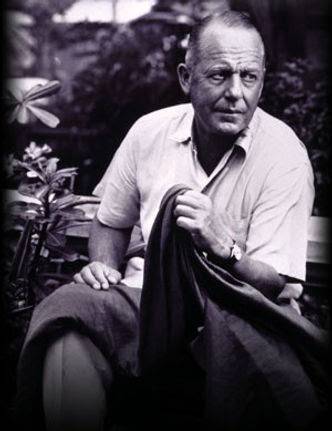 The lovely garden-enclosed compound sitting on the bank of the Saen Saeb Canalwould have gone completely unnoticed, had it not been for a legacy left behind by a middle-aged American man named Jim Thompson. His elegant residential enclave, comprising six traditional Thai teakwood houses transported from Ayutthaya and Bangkok's Ban Krua community, echoes Jim Thompson's 30-year love affair with Southeast Asian art and cultural heritage. An architect by training and an avid collector of Asian objets d'art, Jim Thompson's keen eyes and flair for design breathed life into everything he touched. After his discharge from military service in 1946, Jim Thompson decided to settle down in Thailand, where he dedicated over 30 years to reviving Thai silk – then a dying cottage industry – and introduced it to the world's most respectable fashion houses and catwalks in Paris, New York, London and Milan. The same goes for his Thai house, which was no ordinary teakwood villa complex filled with incongruous collections of antiques, but a breathing museum – even then – that embodies Jim Thompson's life-long passion and whimsical design choices.
One day in 1967, while at the height of his success, he mysteriously disappeared into the Malaysian jungle, and thus began the legacy of Jim Thompson…
Opening Hours: 09:00-17:00 (last guided tour at 17:00)
Location: Soi Kasemsan 2, opposite the National Stadium (MBK Centre) on Rama I Road.
Address: 6/1 Soi Kasemsan 2, Rama 1 Road Tel: +66 (0)2 216 7368
How to get there: Take exit 1 from the BTS National Stadium Station, turn right into Soi Kasemsan 2 and continue walking all the way to the very end. The museum will be on your left-hand side.
Human Body Museum
Not for squirmish types, The Human Body Museum in Siam Square is a weird and amazing exhibition of 14 dissected human bodies from Japan. Some might think this is a really creepy idea but there is always a small audience who quite like to be freaked out by morbid things whilst on holiday. In some ways it is a little disturbing. But as this display is located inside the Faculty of Dentistry building at the medical university of Chulalongkorn, it also makes sense as an educational exhibit. Unlike the old dusty and rather sinister forensic museum in Thonburi, the human body exhibition is brand new and as sterile as an operating theatre. The feeling inside the white and minimalist rooms is more of a technical curiosity and the photos on this page are more troubling than the reality.
Opening Hours: Tuesday to Sunday 10 am to 6 pm (last admission 5.30 pm), closed on Monday and national Holiday
Location: 9th floor of the Dentistry Faculty Building of Chulalongkorn University.
Tel: +66 87 097 5481
Price Range: 300 baht for adults, 100 baht for students
How to get there: The university is very large so it's easy to get lost. Maybe the best way is to come from the back of Siam Square and enter next to the large and easy to spot book shop.
Kidzania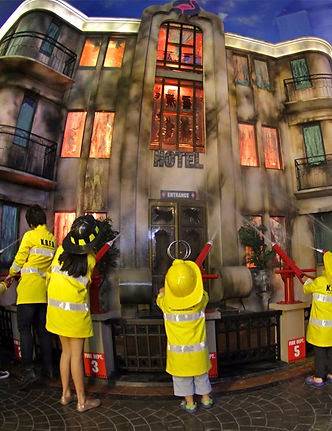 Kidzania is the very latest and, without a doubt, most innovative addition to the 'edutainment' scene in Bangkok. Each and every one of the shops and buildings in Kidzania town is a learning experience for children from four to 15 years old. Not just some boring 'show-how': here kids get to be part of the shops. It's extremely well executed and kids love it! The range of experiences is also unique as there are up to 80 different jobs to choose from, everything from being a real dentist to flying a Boeing 737! Fight a hotel fire with real water and ride a tiny fire truck to reach the scene. Rescue people with a small ambulance and bring them to a mini hospital where you get to use almost real equipment. Everything is very realistic, just smaller. Then move to the newspaper office and report to a real newsroom or a TV studio… if only real life jobs would look as fun! Your little ones will love this place!
Opening Hours: Weekdays 10.00 – 17.00 • Weekend and Holidays 10.30 – 20.30
Location: 5th floor of Siam Paragon
BTS Station: Siam
Price Range: Weekdays: Adult (from 15 years old) : 425 Baht – Kids (4-14 years old) : 850 Baht – Toddlers (2-3 years old) : 425 Baht Weekends and Holidays: Adult (from 15 years old) : 500 Baht – Kids (4-14 years old) : 1,000 Baht – Toddlers (2-3 years old) : 500 Baht
Madame Tussauds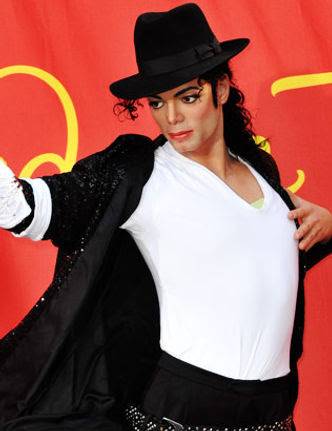 If you are a skeptic, you'd probably think a wax museum is a wax museum is a wax museum, right? What's the hype all about? Well, for starter, Madame Tussauds has stepped down from the pedestal and embraced her visitors with a revolutionary concept – the wax museum with exhibits you can touch, hug, play with and even kiss. Imagine shooting hoops with the Houston Rockets centre Yao Ming, appearing on The Oprah Show, practicing Kung Fu with Bruce Lee, drinking espresso with George Clooney, or… ahem… putting your arm over your old pal Mao Zedong's shoulders.Located in the Siam Discovery Center, in Siam area, Madame Tussauds Bangkok is no old-fashioned wax museum. For the entertainment value and a chance to rub shoulders with world celebrities, heads of state, activists, sports heroes and heroines, legendary artists, and even royalty, the museum is worth checking out.
Opening Hours: 10:00 – 21:00 daily (might change slightly during long weekend or national holidays)
Location: 6th Fl. Siam Discovery Center
Tel: +66 (0)2 658 0060
Siam Ocean World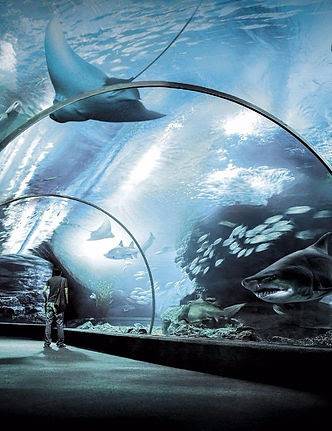 Two storeys underneath the glitzy Siam Paragon shopping mall, an aquatic wonderland the size of three Olympic swimming pools awaits your discovery at the Siam Ocean World. This underground aquarium, one of the largest in Southeast Asia, will dazzle you with innovative world-class exhibits and over 30,000 curious looking creatures from various depths and aquatic regions across the globe.Meet some of the world's record holders, transported all the way from the Amazon River or the Jurassic period when dinosaurs still roamed the earth. Greet the ocean's deadliest predators in the 270-degree underwater tunnel, sneak a peek into the open ocean from a glass-bottom boat, or, if you really can't resist, dive in and have a swim amongst the sharks and rays. For kids, a few hours spent at the Siam Ocean World will be as educational as it is exhilarating and memorable.
Opening Hours: 10:00 – 21:00 daily
Location: Basement floor, Siam Paragon, Siam
BTS: Siam
How to get there: Take Exit 5 from the BTS Siam Station, which provides direct access to Siam Paragon.
The Rink Ice Skating
Unlike most other preexisting ice-skating rinks, which are housed inside an enclosed space usually on the top floor of a shopping mall, The Rink sits in an open atrium on the first floor ofCentralWorld shopping complex. The space occupies what used to be the exhibition area, surrounded by brand name clothing shops and B2S retail store. While you might need to use a lot of imagination to get the feel of a real outdoor rink, think New York's Rockefeller Center or London's Somerset House, The Rink is a delightful alternative to the otherwise nondescript rinks elsewhere.
Unfortunately, if you've had a procedure, our medical team advises that you watch from the sidelines.
Opening Hours: 10:00 – 22:00
Location: CentralWorld (Forum zone)
Art In Paradise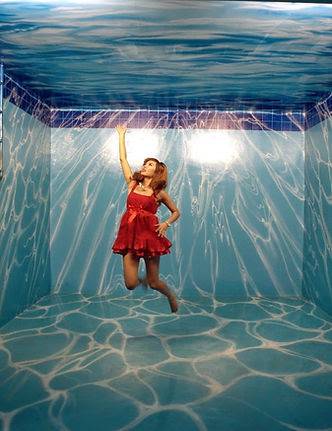 Art in Paradise, the very successful interactive attraction which started in Pattaya, is now open at Esplanade Shopping Mall on Ratchada road. Also refered by locals as the Trickeye Museum or 3D Museum, Art in Paradise is great fun for couples, friends and families to spend a few hilarious hours, especially on rainy days. Esplanade Mall is located on the outskirts of Bangkok, but the MRT station is right in front of the mall.Located on the 4th floor of the rather quiet mall, the new 3D Art in Paradise is a shiny and spotless 2 storey gallery packed with superbly executed paintings in which visitors are invited to be part of dozens of scenes ranging from 'stairway to hell', 'ride a flying carpet' to the 'Coronation of the Emperor'.
Opening Hours: 10:00 – 22:00 (Ticket Booth closes at 21:00)
Location: Esplanade Shopping Mall, 4th floor
Address: Ratchadapisek Road, Din Daeng,Din Daeng, Bangkok, Thailand 10400
Tel: +66 2 660 9130
Price Range: 300 baht for adults, 200 for children.
Snow Town Bangkok
Snow Town Bangkok is an indoor themed village and play area with 30-40 cm of artificial snow located inGateway Ekkamai shopping mall. Inside the air conditioned hall there is a Main Street with Japanese restaurants, shops and a playground. There is also a modest slope with sleighs and skis for rent so you can recreate the sensation of being high up in the mountains of Hokkaido.Tickets to enter Snow Town themed village cost 100 baht for people over 90cm tall and 80 baht for children less than 90cm tall. Entrance to the Snow Playground is an additional 100 baht per 30 minutes. Winter gear including jackets, gloves, and snow shoes also require an additional fee. For a 55 minute skiing lesson it costs from 600 baht for a group or 3,400 baht for a private lesson.
Opening Hours: Monday to Friday 11.00 – 22.00, Saturday – Sunday and Holidays 10.00 – 22.00
Location: Fifth Floor, Gateway Ekkamai, Sukhumvit Road
BTS: Ekkamai
Price Range: From 80 baht for young children, 100 baht for older children and adults (gear rental and activities require additional fees)
For more travel tips and procedure info, follow us on Facebook